Hubert Givenchy said it well, "The dress must follow the body of a woman, not the body following the shape of the dress." When you get to know your body shape, and most of us tend to focus on those areas we are not happy with, you become more confident in the process and start focusing on what makes you unique getting to know every inch and curve.
When choosing the right nursing uniform, there is every style and print suited for every body shape. Uniform Advantage has put together the following infographic to help you in choosing the right nursing uniform for your body shape.
[Click image for full size version]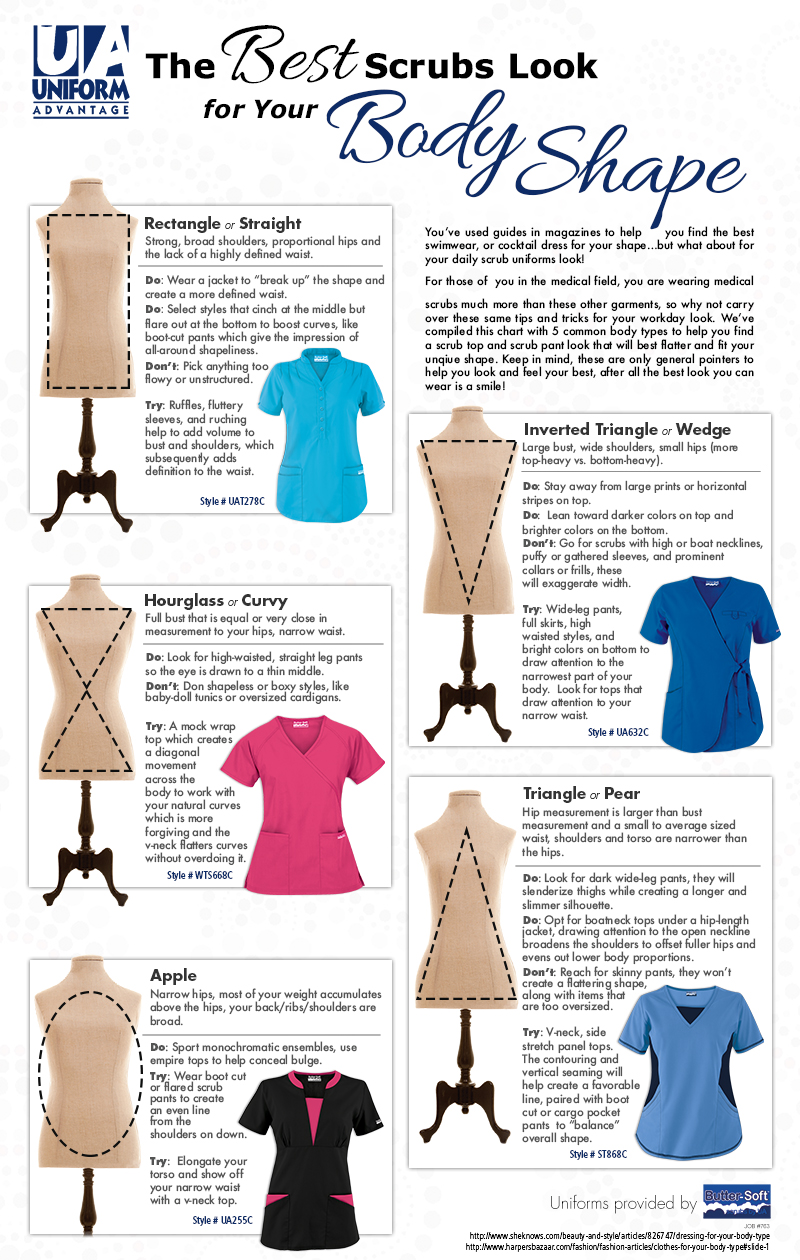 Co-founder and Vice President of
SearchRank
, responsible for many of the day to day operations of the company. She is also founder of
The Arizona Builders' Zone
, a construction / home improvement portal. Follow
+Irma Wallace
on Google + as well as
Twitter
.