What do we have to look forward to in the technology world? Major improvements to tablets, computers, TVs, and gadgets are set to shake up the way we use tech. Some products are guaranteed and announced while others could be considered "realistic rumors." Zagg scoped the web for any and all mentions of "the next big thing" over the past few months, compiled, and categorized them for your viewing pleasure.
[Click image for full size version]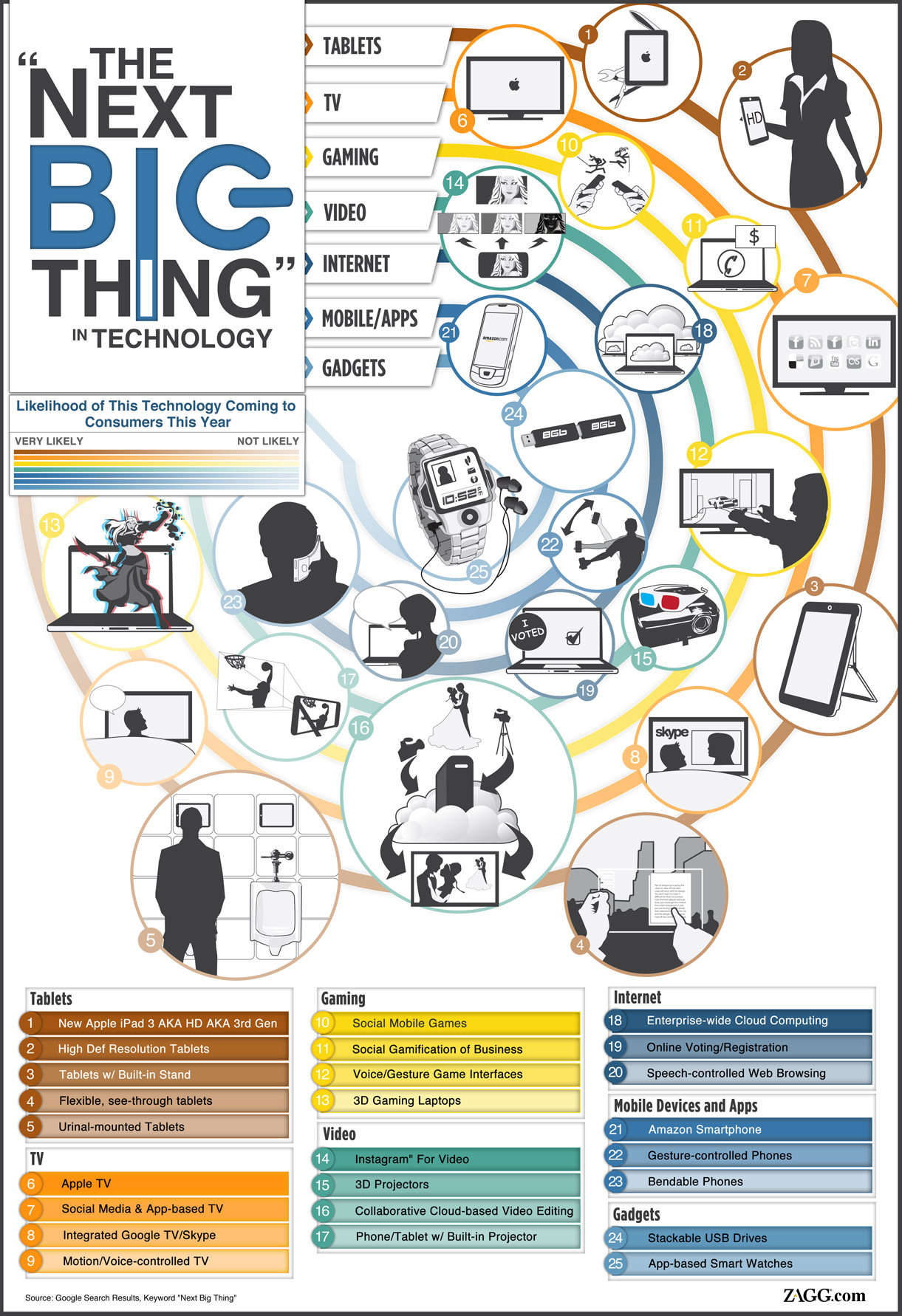 David Wallace is a search & social media marketer who lives in Ahwatukee Arizona with his lovely wife. Interests & hobbies include all things Disney, roller coasters, musicianship and Christianity. Follow
+David Wallace
on Google + as well as
Twitter
.