Here is an infographic about Britain's bad sleeping habits. You'd be surprised to learn that snoring only ranks 3rd in the most common bedroom complaints! The biggest cause of complaint is in fact your partner holding on to the edge of the duvet and rolling away from the other leaving you in a cold bed.
[Click image for full size version]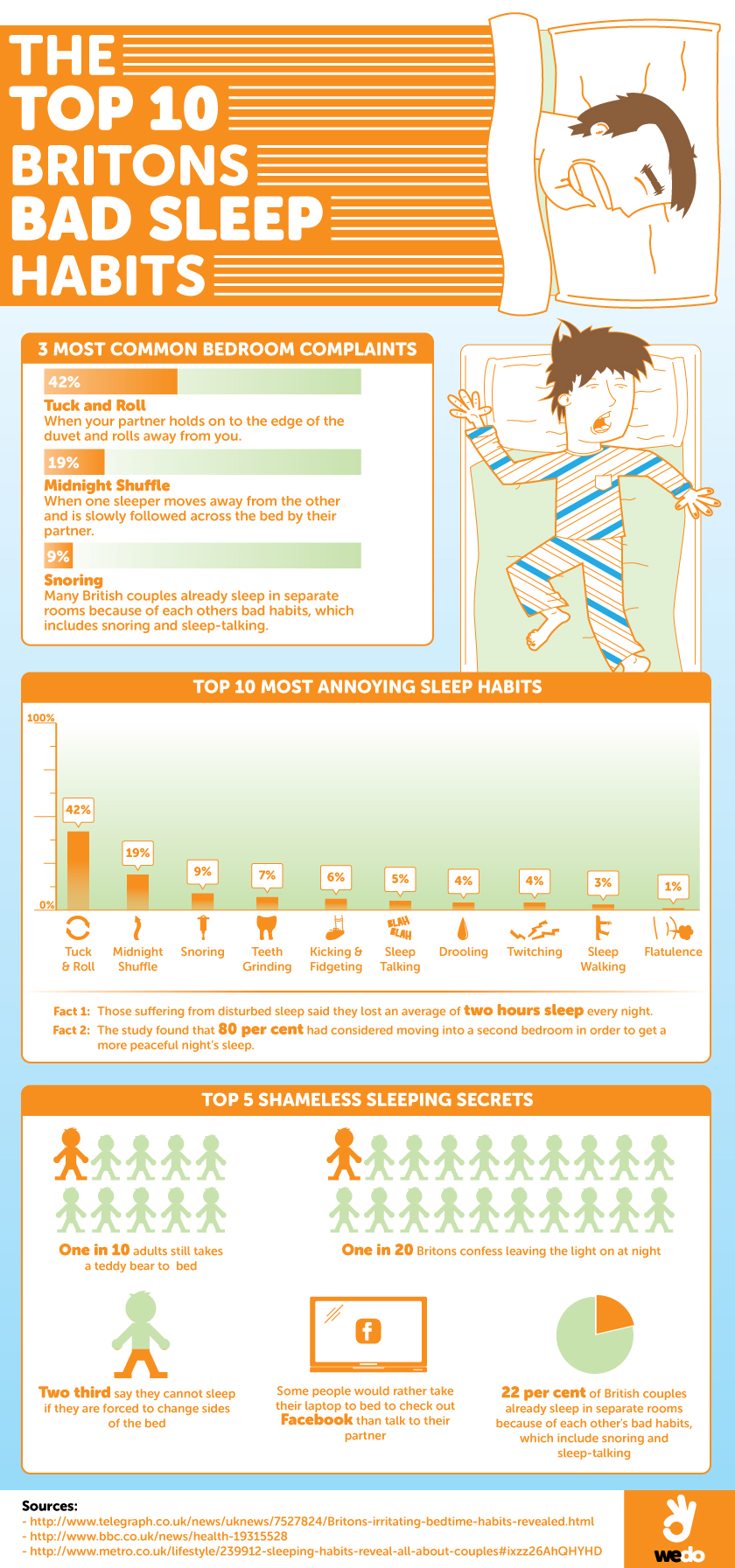 Co-founder and Vice President of
SearchRank
, responsible for many of the day to day operations of the company. She is also founder of
The Arizona Builders' Zone
, a construction / home improvement portal. Follow
+Irma Wallace
on Google + as well as
Twitter
.