Shakira has left her mark on "The Voice" fans. The award-winning songstress has been recognized with making the program a lot more famous than "American Idol" on Fox. She is set to come back in the show in the fall of 2014. Shakira has been performing since elementary school. She nowadays sings, writes her own songs, dances, choreographs and models.
These and other interesting facts about The Voice in this infographic from specialcabledeals.com.
[Click here for full size version]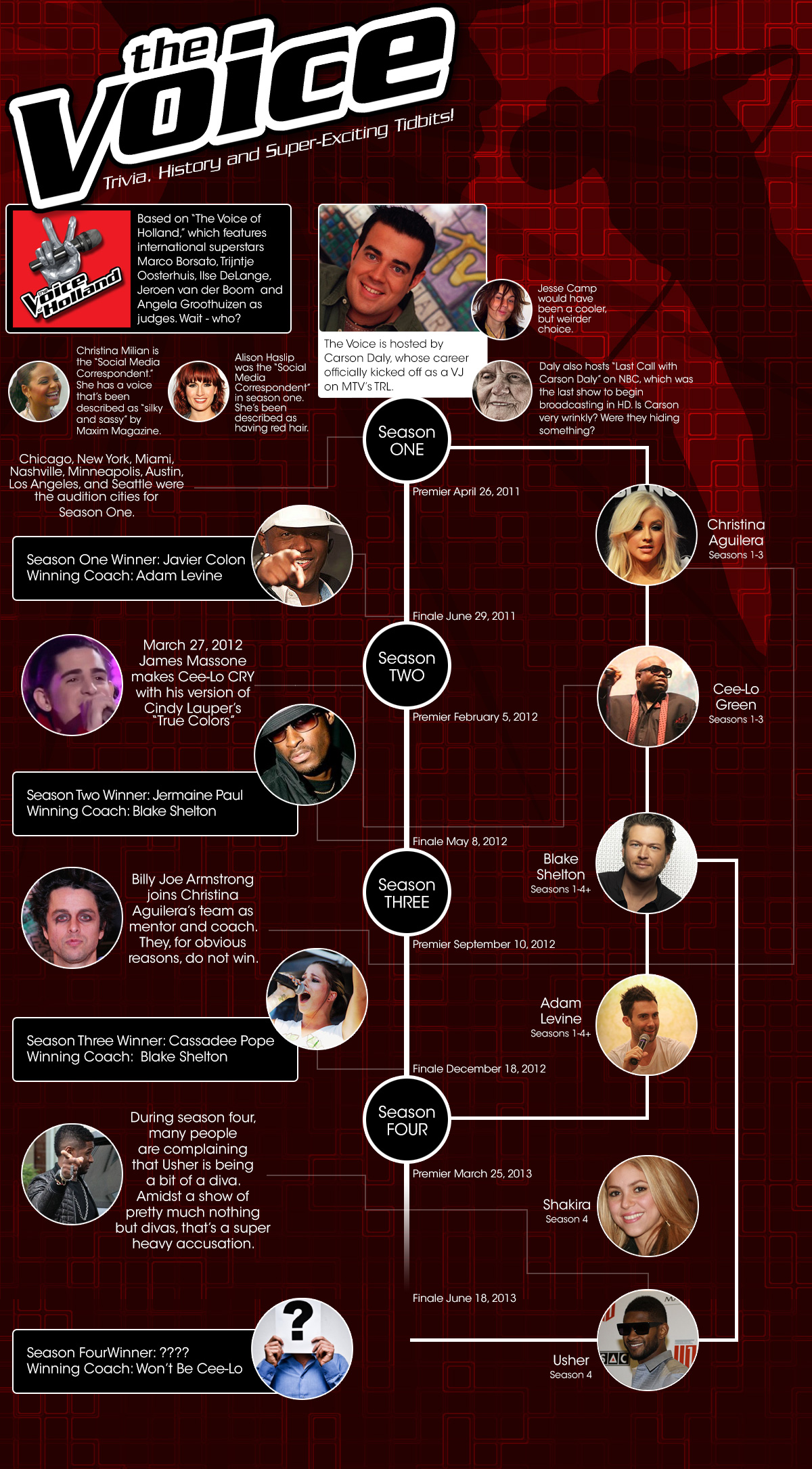 Co-founder and Vice President of
SearchRank
, responsible for many of the day to day operations of the company. She is also founder of
The Arizona Builders' Zone
, a construction / home improvement portal. Follow
+Irma Wallace
on Google + as well as
Twitter
.