Most of us enjoy the sound of the engine revving as we drive to our destination. However, as a driver, we must realize that when our tires meet the road, we're responsible for each other's life and safety. This infographic by Sinnamon Lawyers shows five defensive driving techniques to help avoid a car accident.
[Click image for full size version]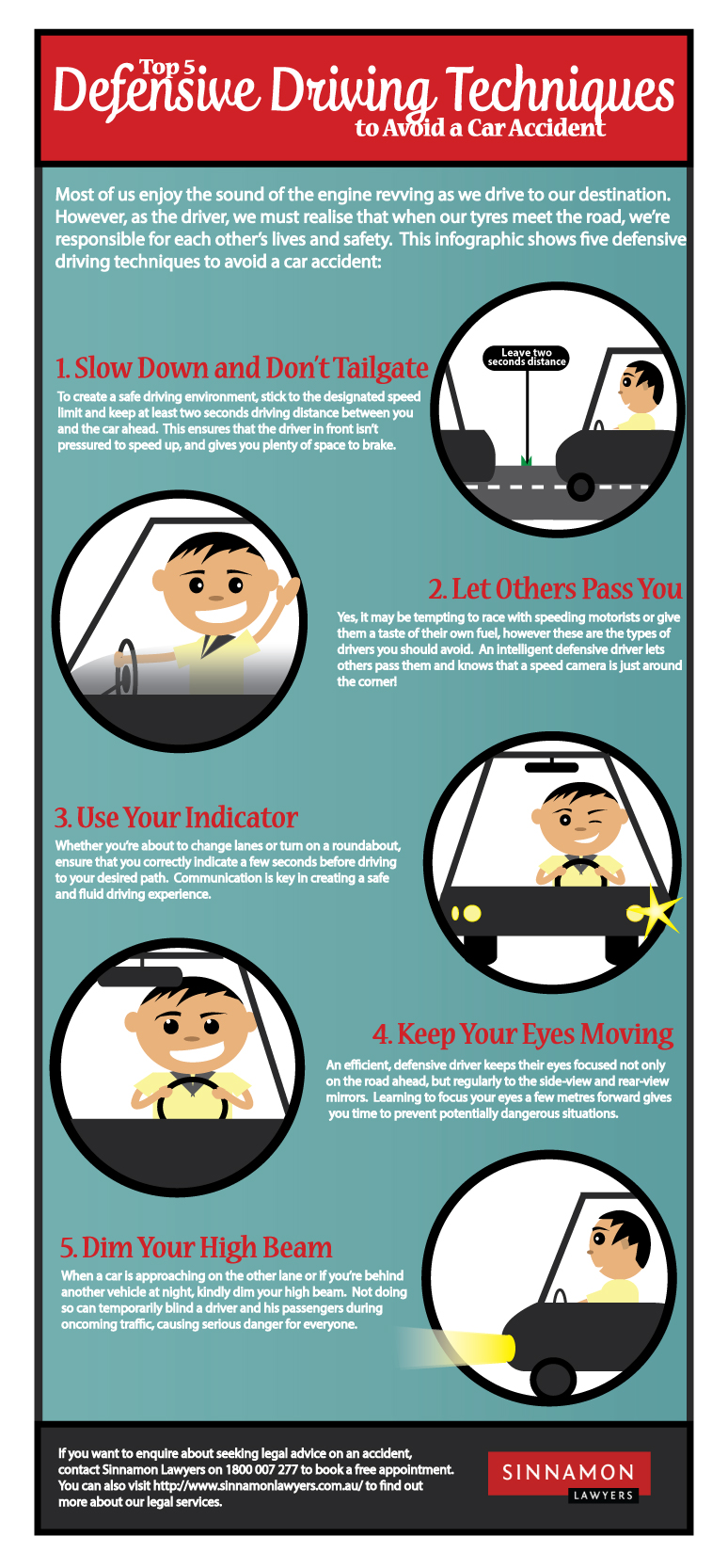 Co-founder and Vice President of
SearchRank
, responsible for many of the day to day operations of the company. She is also founder of
The Arizona Builders' Zone
, a construction / home improvement portal. Follow
+Irma Wallace
on Google + as well as
Twitter
.