How do your patients view you when you wear a particular color scrub uniform? Approachable, caring, friendly or standoffish and inattentive?  When you enter their room with a colorful scrub or one with prints, you see and feel the effects of the scrub colors on you and your immediate environment. It can lift their spirits and they are more open and comfortable with you versus dark colors that are cold and cause them to change their attitudes toward you negatively.
In this infographic, learn more about the color psychology of various nursing uniforms.
[Click image for full size version]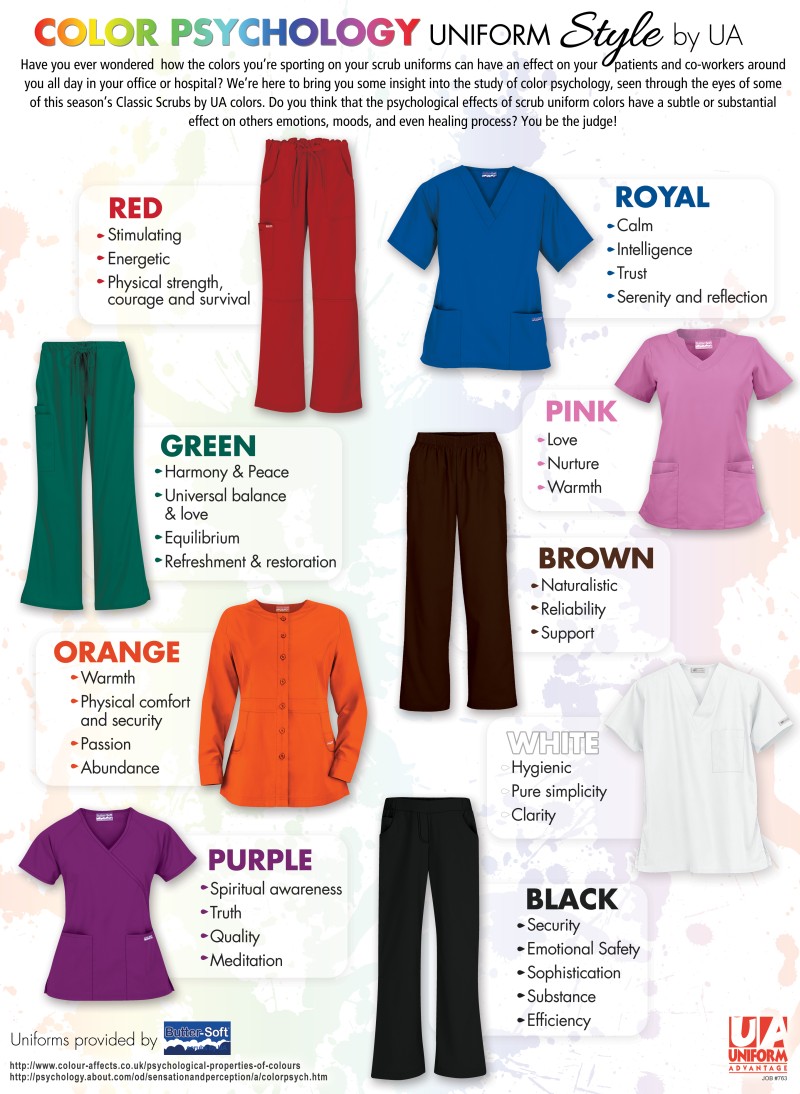 Co-founder and Vice President of
SearchRank
, responsible for many of the day to day operations of the company. She is also founder of
The Arizona Builders' Zone
, a construction / home improvement portal. Follow
+Irma Wallace
on Google + as well as
Twitter
.