Is your home one of the over 2.2 million homes that thieves will burglarize this year? That is how many homes are burglarized annually in the United States, according to the FBI. This infographic from Authority Safes will show you how to take precautions to protect yourself, your valuable and most importantly, your family.
[Click here for full size version]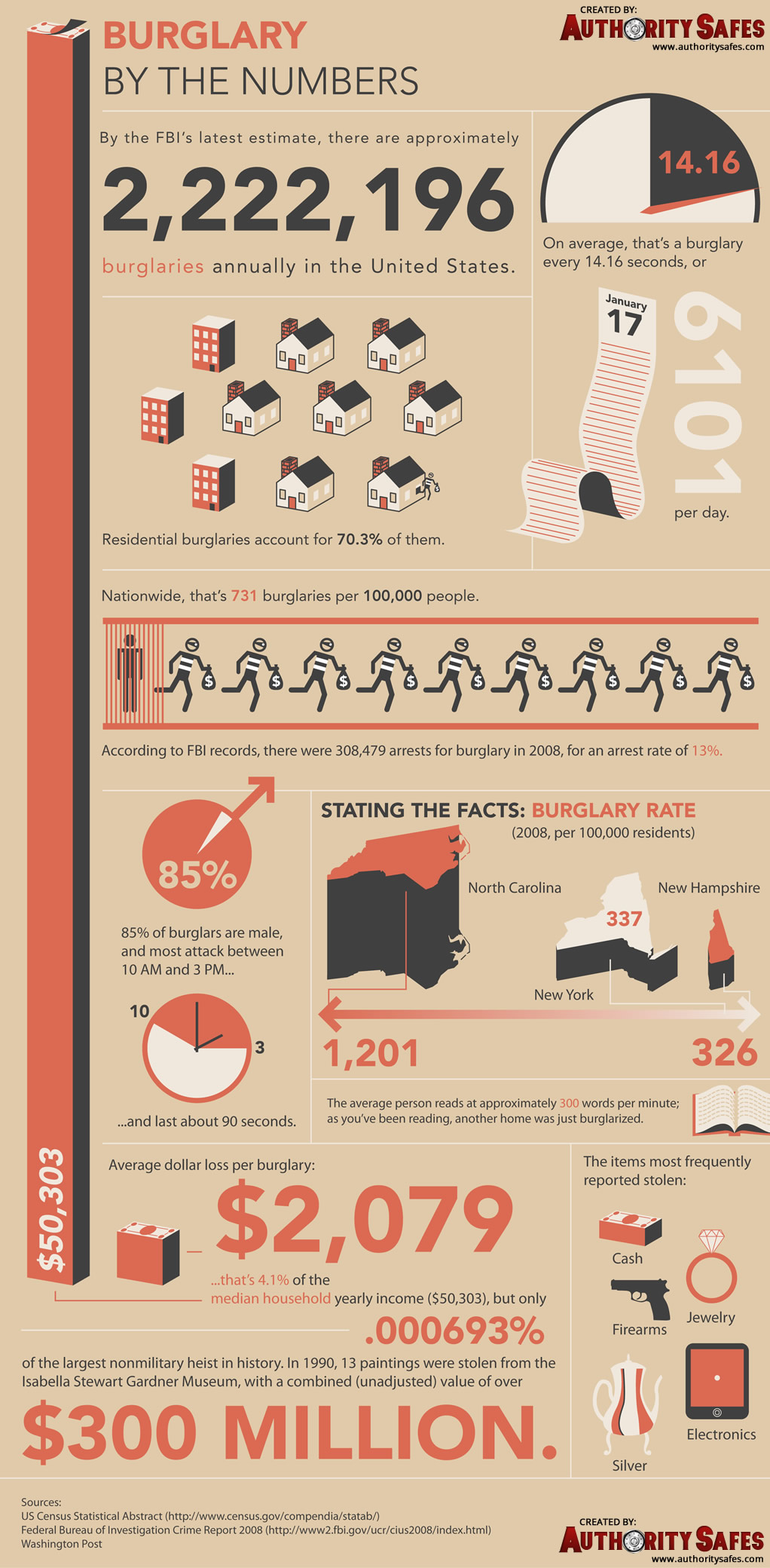 Co-founder and Vice President of
SearchRank
, responsible for many of the day to day operations of the company. She is also founder of
The Arizona Builders' Zone
, a construction / home improvement portal. Follow
+Irma Wallace
on Google + as well as
Twitter
.