The following infographic compares two mobile plugins for WordPress – MobileCief and WP-Touch.  WP-Touch is a fantastic tool for converting your WordPress site into a mobile-friendly format, and MobileChief is a great solution for creating new content in a Mobile Format. In fact, with MobileChief you can run campaigns that aren't necessarily part of the rest of your website, and direct mobile users to a more targeted set of information.
[Click image for full size version]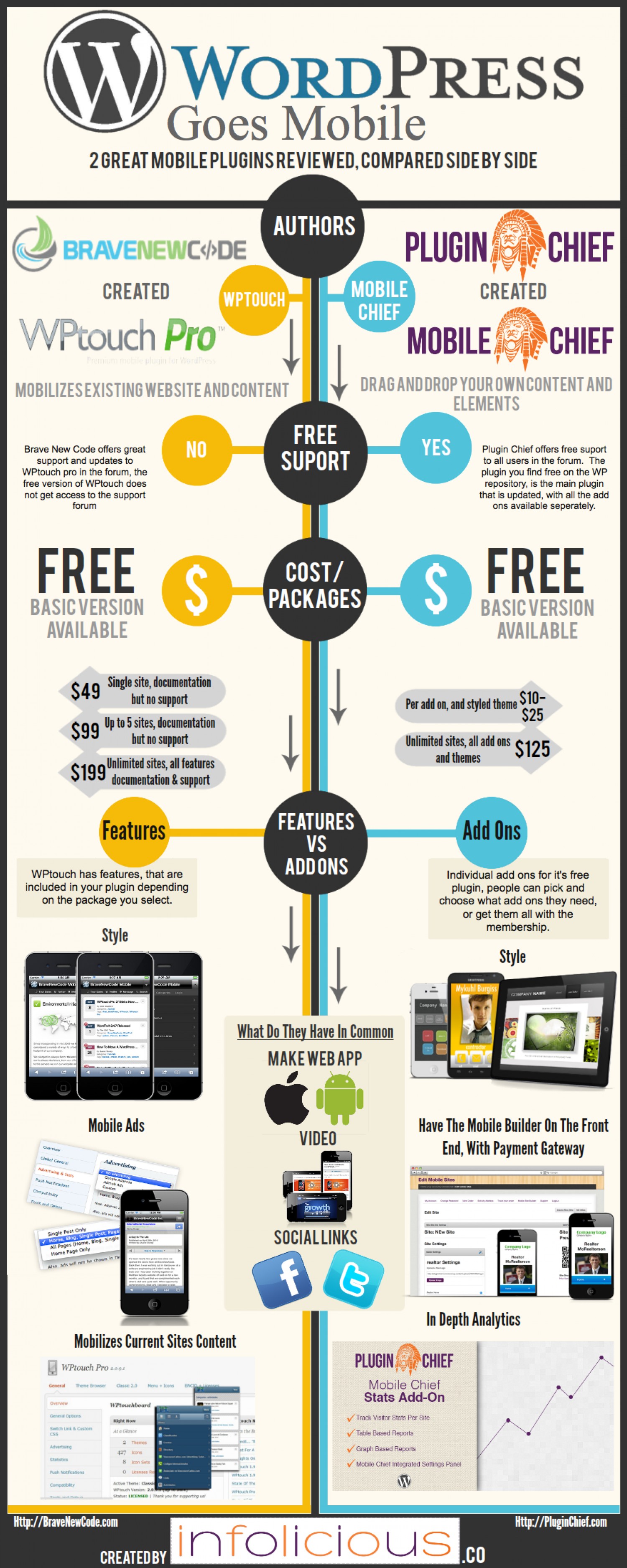 David Wallace is a search & social media marketer who lives in Ahwatukee Arizona with his lovely wife. Interests & hobbies include all things Disney, roller coasters, musicianship and Christianity. Follow
+David Wallace
on Google + as well as
Twitter
.