Entertainment Industry Infographics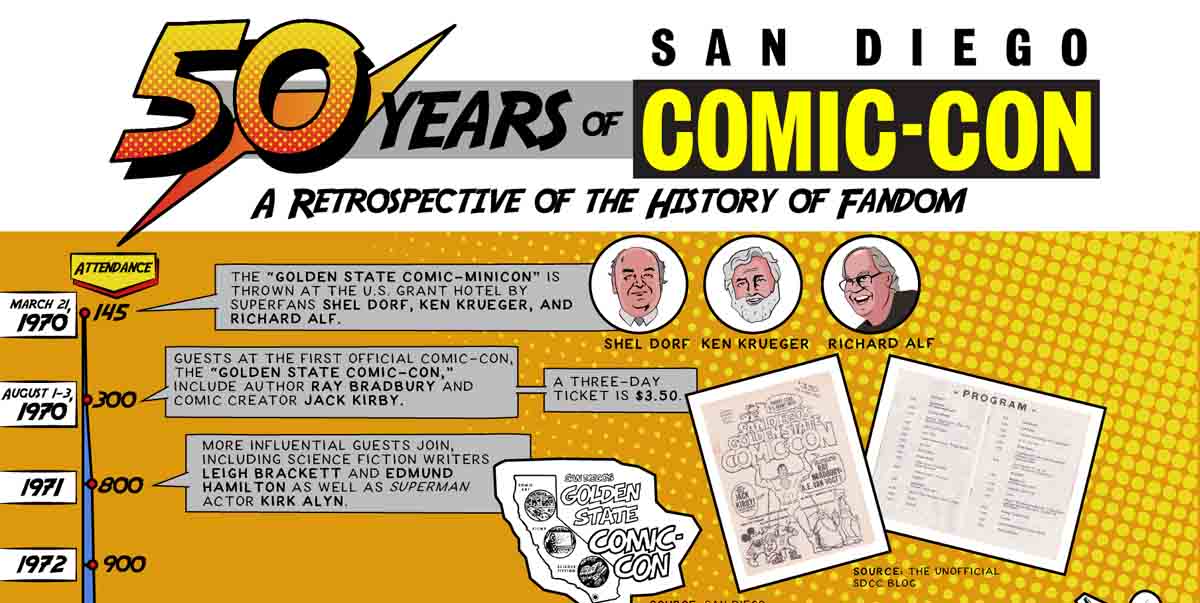 San Diego Comic Con (or SDCC) has recently turned 50, and in that short time it's gone from a tiny gathering of teens in a hotel basement to one of the most important annual pop culture events in the world! To see how that's happened, Highrises.com has created a short retrospective to explore the history of Comic-Con, with a useful timeline going all the way to the very beginning.
read more
Search 10,800+ Infographics!
Browse Archives By Category