Entertainment Industry Infographics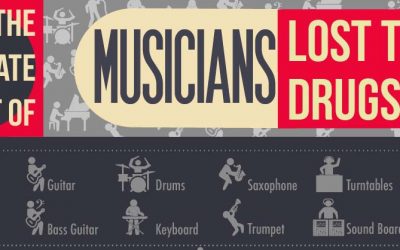 Kurt Cobain, Prince, Whitney Houston… all of these famous musicians have one thing in common: They died due to complications from drug use. This infographic from White Sands Treatment breaks down the ultimate list of musicians who've died from drugs by decade, with the type of drug, their band, and when they've died.
read more
Search 9,500+ Infographics!
Browse Archives By Category