Food & Drink Infographics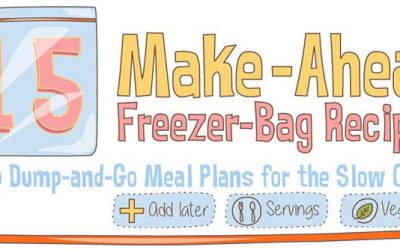 It's time to get fit and save money by making meals at home. But what if you're crazy busy? Consider easy dump-and-go dinners go from the freezer into the slow cooker, so you can have very little work to do during the work week. With an afternoon of prep,  you can pack away a bunch of these freezer-bag meals all at once. Then, you can enjoy far less stress and many delicious slow cooker meals on work days.
read more
Search 9,500+ Infographics!
Browse Archives By Category