Food & Drink Infographics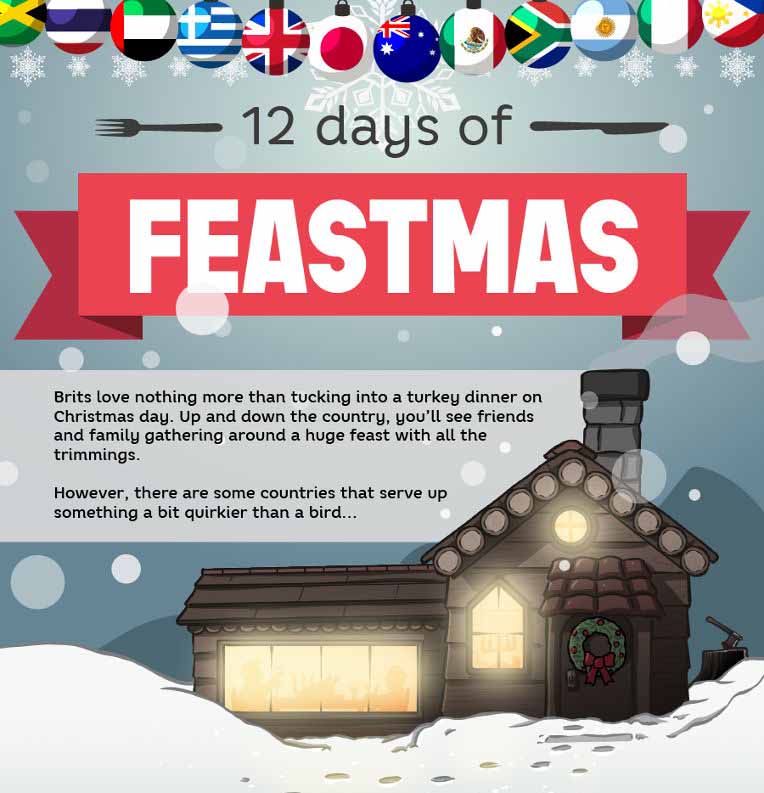 Brits love tucking into a good old turkey dinner on Christmas Day, but what can you expect to be served when you're spending your Christmas elsewhere in the world? From a not-quite-so-romantic KFC bucket in Japan to barbecued meat in Australia, this infographic might make you think that the Brits do it best… until you get to the rum fruitcake of Jamaica and the finger-liking fish dishes of Italy.
read more
Search 10,900+ Infographics!
Browse Archives By Category