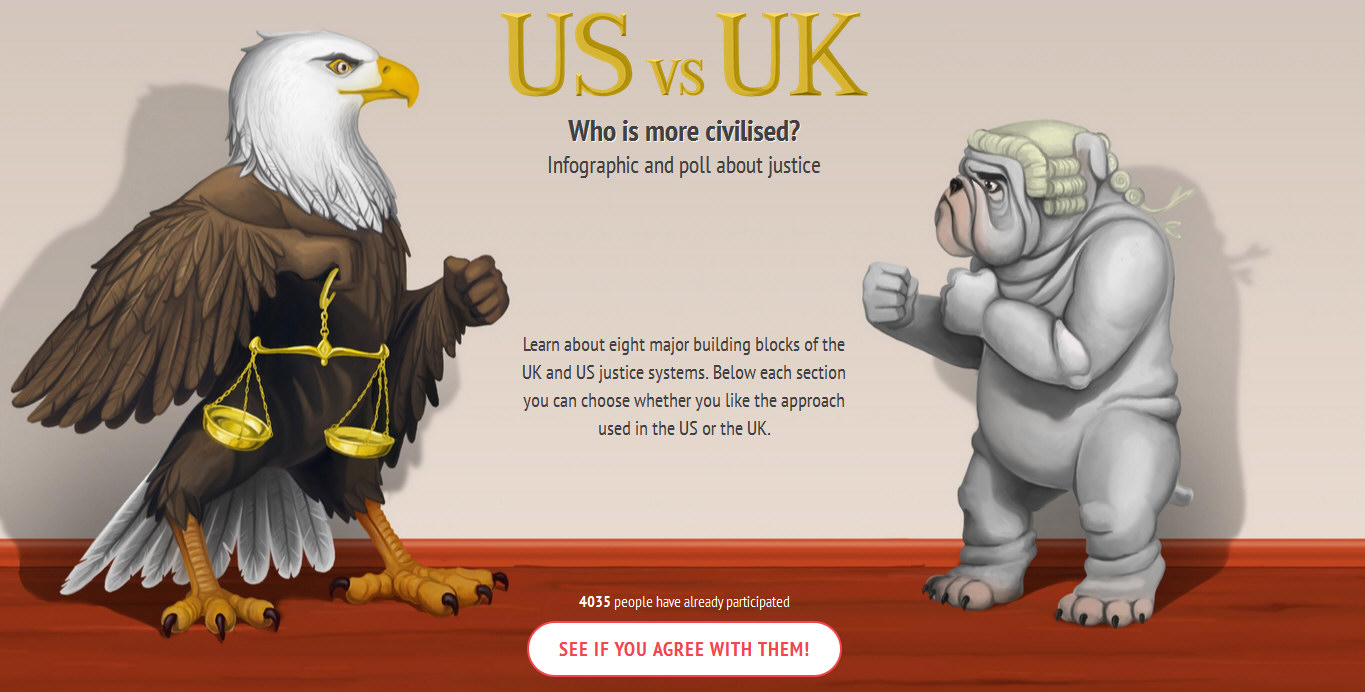 Here is an entertaining interactive infographic and poll from Mary Monson Solicitors to see if the United States or the United Kingdom has the more civilized legal system. Cast your vote in worldwide poll.
read more
When it comes to staring in horror at your bank account balance after your latest fill-up or bill payment, it's easy to imagine picking up and moving to a state that has more affordable services. Online Accounting Degrees has created an interactive infographic detailing where each state ranks when it comes to pertinent costs like income tax burden, gas prices, healthcare, home prices, energy , car insurance rates, college tuition, and even property taxes.
read more
Search 11,700+ Infographics!
Browse Archives By Category