Law and Legal Infographics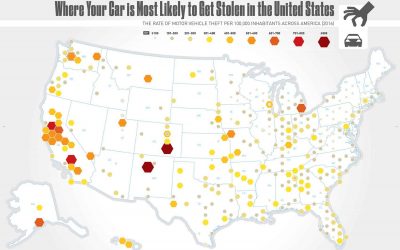 Car theft continues to be a serious issue in the United States (and abroad). This infographic by TitleMax.com uses FBI data to reveal the car theft hot spots of America. It is important to be aware of the riskiest areas and take extra precautions to protect yourself and your vehicle.
read more
Search 9,500+ Infographics!
Browse Archives By Category