Law and Legal Infographics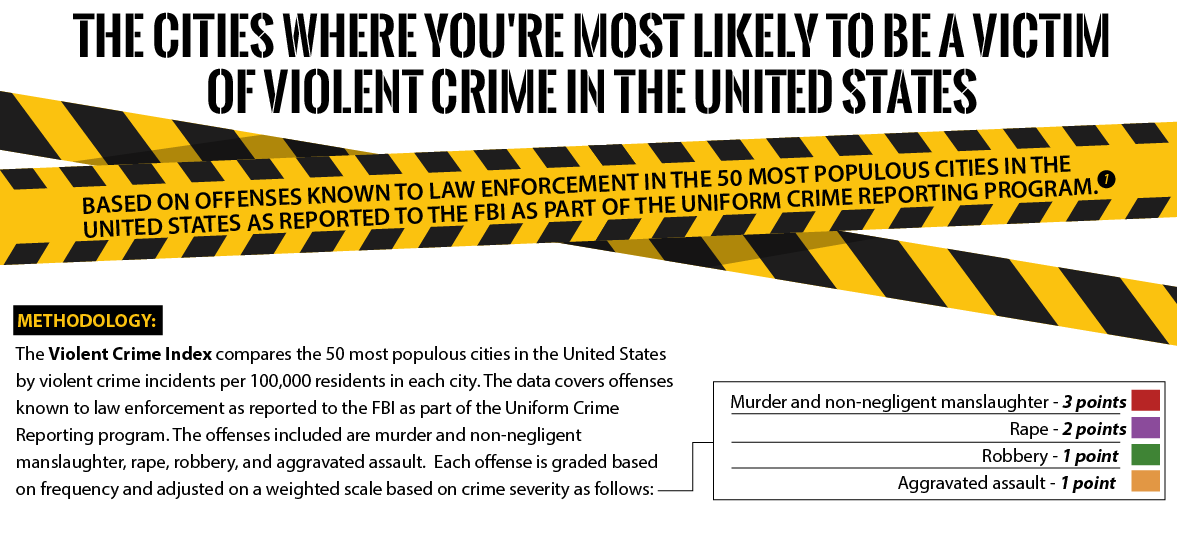 Where are you most likely to be a victim of violent crime in the United States? This infographic compiles data from the FBI on murder and and non-negligent manslaughter, rape, aggravated assault, and robbery to provide valuable insight on the most violent and dangerous cities in the Unite States.
read more
Search 10,700+ Infographics!
Browse Archives By Category