Pets & Animals Infographics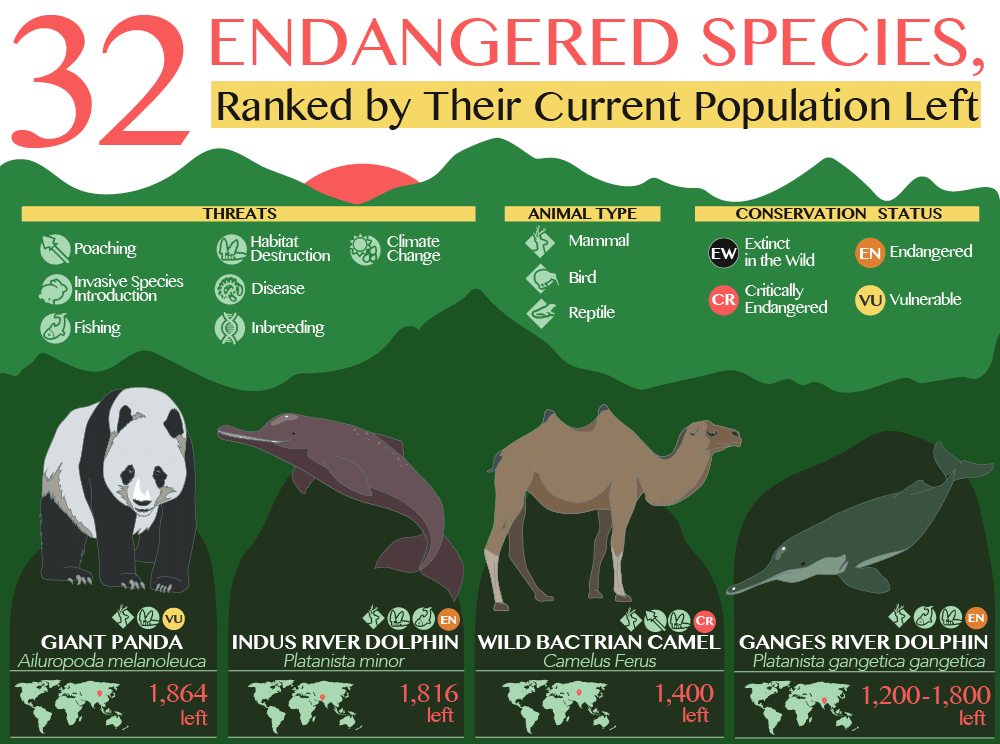 Many animals all over the world are in danger, but many people would be surprised by just how few some species of animals are left on the planet. This infographic from AlansFactoryOutlet.com is a sober look at 32 endangered species, ranked by the current populations left.
read more
Search 10,800+ Infographics!
Browse Archives By Category