Sports and Athletic Infographics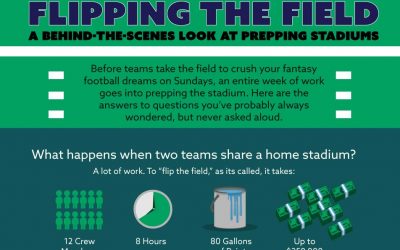 Before the first touchdown, before kickoff, in fact even before the first fan enters the stadium, the game has already begun. Maintaining the sports stadiums that host the 32 teams of the National Football League is a full-time sport all its own. Here's a look at what goes into flipping a football field and keeping the grass green long after summer ends, and just how those end zone graphics are kept so freshly painted week after week.
read more
Search 9,600+ Infographics!
Browse Archives By Category