Tap Into the Power of Social Media
Place Your Infographic Before 100s of Social Media Users
You've designed and launched what you feel is a great infographic, but now what? You publish on your site and cross your fingers that people will come. But often times they do not. This is where social media promotion plays a crucial role. Tapping into the user bases of social media giants such as Facebook, Twitter, Pinterest and others, provides an even greater opportunity for your infographic to succeed.
How Does It Work?
Once your infographic is live, we will work on your behalf to execute a powerful social media push, in which we leverage power user accounts of various social media platforms to publish and push your infographic to every corner of the social media universe.  This strategy provides the greatest potential to earn natural inbound links, send new visitors to your site, generate a large quantity of social signals including Tweets, Facebook Likes, PINs, and much more!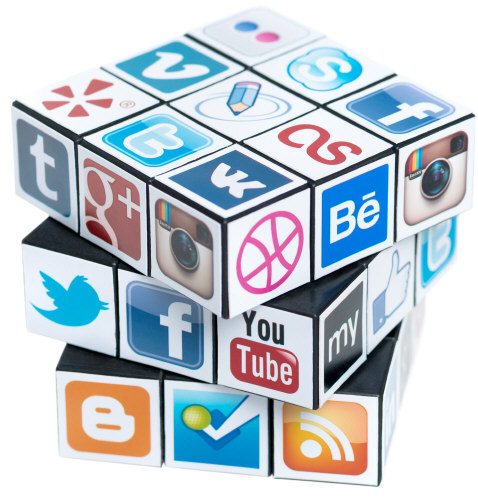 Design
It all starts by designing a great infographic. If you already have one, great! If not, we can help with our professional design services. We offer static, animated, interactive and motion infographic design.
Publish
Once your infographic is complete, it should be published on your site. If needed, our team can help make sure your infographic is properly formatted including textual descriptions, sizing issues, embed codes and more.
Promotion
We leverage power user accounts of social media sites such as Facebook, Twitter, Pinterest and others to broadcast your infographic. As these users share with their followers, a natural sharing process follows suit.
Success
After a few weeks of allowing the social media push to mature, we will provide a report that provides details of the campaign's performance including inbound links that have been acquired to date, social media shares and more.
Social Signals
A mention or share on a social media site is a "social signal." Search engines look for these social signals as a sign of trust and authority which in turn can greatly help your organic search visibility (SEO).
Inbound Links
With Google's ongoing crack-down on "forced" link building (unnatural links), infographics are a fantastic way to acquire the natural inbound links that search engines do factor in to their ranking algorithms.
Traffic / Branding
An infographic that is well received can drive a huge spike of traffic and in the long run, build brand awareness and loyalty. They also have a continuous shelf life and can deliver traffic for years after they are published.
Brand Authority
Infographics place your brand in front of people who may have never heard of you before. When shared socially, they drive traffic that brings awareness to your brand, especially if you publish infographics on a regular basis.
We are currently able to conduct promotions on 3 social media platforms. These include Facebook, Pinterest and Twitter. We can also conduct promotions on Reddit but only for certain types of content.
Single Network
One of these – Facebook, Pinterest, or Twitter.
3 Networks (Best Value)
Save $50 when you do all 3 networks –  Facebook, Pinterest, & Twitter.
Reddit
Content must be conclusive to Reddit environment.